Adler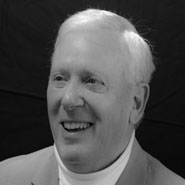 Mr. Bussone is a multi-facility health system CEO, with significant consulting and turnaround experience. He has worked for leading investor owned hospital management companies, including Hospital Corporation of America (HCA) and Universal Health Services, Inc (UHS), as well as major not-for-profit and academic healthcare institutions. In his roles as a multi-facility executive he has been responsible for from 2 – 12 hospitals.President and Chief Executive Officer of Tampa General Healthcare, a system consisting of a tertiary teaching hospital, rehab hospital, and psychiatry facility.
He is a former Senior Vice President of Cambio Health Solutions (now FTI Cambio) in Brentwood, Tennessee, and UHS' Senior Vice President of the Acute Division and Vice President of the Western Region, where he oversaw operations and finances for 11 acute care hospitals, and began construction of a 12th, improving net patient revenues to the near-$2 billion mark.
Later, as Senior Vice President of MedCath Corporation of Charlotte, North Carolina, He oversaw 11 hospitals, the cath lab division, and a physician practice consultation group.
MedCath was founded as a mobile catheterization lab and heart hospital company.
MedCath was a $600 million net patient revenue company in FY2010.