http://macmyday.com/emotional-bill-gates-talks-about-steve-jobs-with-video/ Each component is built using moment frame construction: each can stand on its own. Poured concrete and manufactured steel frames, innovative wall systems and anti-microbial finishes are all pre-installed at the plant. Nurse call systems, life safety features, and all electrical and plumbing are done in the plant, and inspected on the line without delay.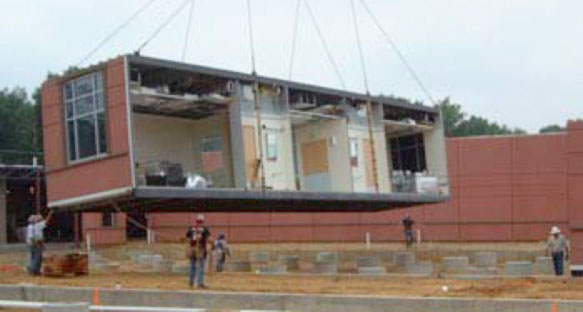 While traditional project design teams are still arguing over change orders and cost over-runs, MODUS structures have been commissioned and are seeing patients, reducing delays in circulation at the hospital, and generating revenues.
In the plant, workers ply their trade in a controlled environment, at eye level, in logical order so the finished project is exactly what was designed and agreed upon.  It's easier to maintain and efficient to operate.